What every property manager needs to know
As a landlord, property investor, property manager or body corporate manager, you are responsible for a range of issues around the property, and it's important that you understand exactly what you may and may not be held liable for when incidents and accidents occur.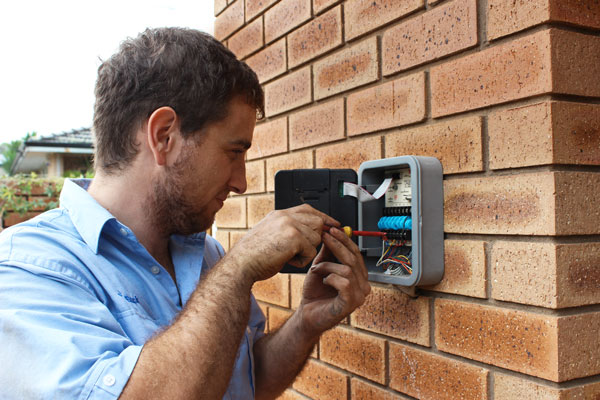 This is particularly important when it comes to the electrical wiring and components of the property(s) you manage. Electricity can kill, and loss of supply for any reason can cause expensive problems and tenant issues.
Of course, your goal is to keep every rental home or apartment safe, running efficiently and cost-effectively, and, above all, tenanted. And it's essential that this includes the proper maintenance and repair of the electrical systems in the property – keeping the electrics up to date and compliant with regulations is your responsibility, so any incident that involves faulty electrics or incorrectly installed electrical appliances and fittings can expose you to liability.
So where does your responsibility begin and end?
According to the Western Australian Department of Commerce's Renting out your property: A lessor's guide, landlords are responsible for keeping the electrical systems working and compliant, including the following:
    
RCD Installation and Testing
At least two Residual Current Devices (RCDs) must be fitted to the electrical switchboard of any rental property.
The RCDs must be tested every three months. The tenant can usually carry out the test but unless you're sure you can rely on the tenant, it may be better to have the test done by your regular maintenance provider.
    
Smoke Detector Installation and Testing
Smoke alarms must be installed by a licensed electrician in every rental property prior to the tenancy agreement being signed.
The alarms must be less than 10 years old and hard-wired to the mains electrical supply.
They must be tested at least once every year.
In some cases the installed smoke alarms must be inter-connected, and in some cases they do not have to be inter-connected. It's vital that the installer understands the regulations and fits the smoke alarms to comply.
    Porch/Entry Lighting
Since 1 July 2015, most residential rental properties require an electrical light at, or near, the main entry.
The device must be able to be operated from inside.
---
PENALTIES FOR NON-COMPLIANCE
The Department of Commerce advises anyone signing a lease or rental agreement to check on the status of key electrical safety measures at the property. If the property is found to be non-complaint the Department can impose significant fines.
Did you know that fines as high as $15,000 for individuals and $100,000 for bodies corporate can apply if RCDs are not fitted?
---
So what's the best way to keep your peace of mind
PRF Electrical recommends you ALWAYS use a licensed electrician to keep the systems working, up-to-date and compliant but, most of all, SAFE!
Fixing poorly installed or maintained electrical systems can be costly. So it is best to have the work done properly from the start by an electrician you can trust – who uses high quality parts and who stands by their work.
Contracting an electrician who can schedule regular testing and maintenance so you don't have to worry about keeping track is also a good idea.
---
     A NOTE ON SAFETY CERTIFICATES
Property managers sometimes call PRF Electrical and ask us about issuing Safety Certificates for the rental properties they manage. It's important to understand that under Electricity (Licensing) Regulations 1991 Section 52B, we cannot legally issue Safety Certificates except where we have carried out installation work. Inspection and testing unfortunately don't qualify as installation work.
The good news is that PRF Electrical can and often does provide comprehensive Electrical Condition Reports to clients in order to confirm regulatory compliance before a tenancy commences or at regular intervals.
We are happy to inspect and test every aspect of the property's electrical systems, including RCD and smoke detector installation and functionality, and issue a comprehensive report on the results.
All reports will be provided on PRF Electrical letterhead and signed by the team member responsible, the report constitutes a reliable reassurance for tenants and landlords alike.
---
You can count on PRF Electrical
For advice on keeping the electrical systems in your rental property compliant or for help with installations, inspections and repairs – please contact us or give Phil and the team at PRF Electrical a call today on 9330 2505.